Why Standards Matter
HSO standards are the very foundation on which leading-edge accreditation programs and great public policy are built. HSO brings the best evidence, the best experts and best practices to the table. We're raising the bar on standards because we don't believe people should settle for any less than the best for their health.
Why have standards?
Globally recognized standards help health systems develop and assess important topics such as governance, leadership, infection prevention and control, and medication management, which all affect the quality of services that the public receives. These standards create a strong health care structure that the public, providers and policy makers can rely on, assuring high quality health services where it matters most.
Global standards help health services providers to:
Assess and improve upon their quality of health services
Determine what type of care should be offered and identify gaps in their current systems
Improve health and safety in the workplace
Identify best practices, leading to reliable and higher quality health services for the public in local jurisdictions
Find efficiencies
Global standards help the public to:
Know what level of quality to ask for from their service providers
Actively provide feedback on current health services deliverability and help identify gaps
Have confidence that the health services they are receiving are standardized; meaning that they are verified, safe and reliable
Put a human face to health services; patients can see their local health organizations actively working to improve care
Global health standards are also useful for governments, providing policy makers with access to the best evidence and expertise available, which is key to the decision-making process. Standards can also help health organizations benchmark against one another on various levels.
Want to be a part of the standards conversation?
Whether you're a clinician, researcher, regulator, patient, family or community member, 
join a technical committee
 or give us your feedback through our consultation process.
We want to hear from you.
If you're currently attending or about to attend
medical school
, you may be feeling anxious about the challenges that lie ahead. Luckily, you're not alone! That's why we reached out to trusted physicians and current medical students to uncover their best tips for surviving the stresses of med school. Keep reading to hear from successful medical professionals like Dr. Menaka Pai, and more!
1. Perfect your study method
Our first recommendation is to find the best study method for 
YOU
 by testing various approaches and sticking to your optimal one. You can find ideas for ways to study with a simple Google search, such as the one we found via The 
MDJourney
 called "brain dump," where students who feel comfortable with class material attempt to recreate the lecture on a blank piece of paper. We recommend browsing YouTube channels and blogs such as The MDJourney to find your preferred method of hitting the books. Generally speaking, physicians and current medical students recommend reviewing class material regularly. It has been said that you should review material up to 
four to six times
 a day over a few days to retain it fully. In addition, make sure to translate the material into your own words, because studying a topic you don't understand is pointless. Once you've grasped the material, it's a good idea to test your knowledge on your own time before a graded test or examination.
2. Create an effective learning environment
Studies have shown that working from bed is one of the worst ways to increase productivity when studying at home. Instead, students should aim to create a learning environment in their living space. This can be done by investing in a suitable desk and chair, designing a home office, or relying on a quiet space such as a library. Aspects such as lighting, ergonomics, air quality, greenery, and clutter all play an essential role in the quality of a learning environment. Ultimately, 
investing in your learning environment = investing in your studies
!
3. Consider forming a study group
Study groups may not be for everyone, however, collaborating with peers is a functional way to learn effectively and efficiently. Students enjoy this learning method as it allows them to ask questions, explain concepts, and work jointly with others. This method has even been recommended by Dr. Inna Husain, Larynologist at Rush University Medical Centre. In an 
article
, she notes that study groups are beneficial for reviewing clinical cases but recommends that study groups follow these parameters to ensure success:
Study groups should be no more than four students
Ensure students in the group have similar academic goals
Divide the work equally among the group
Avoid socializing with friends rather than studying
4. Ask for help
While study groups provide a fantastic opportunity to ask questions, it's also important to 
consult with your
Professors and Teaching Assistants
. Considering they are the individuals guiding your studies, they are your most reliable source of information. Falling behind in medical school is common, but you can avoid this problem by seeking help as soon as you feel lost.
5. Avoid the overload
Arguably the most crucial piece of advice from physicians is to t
ake care of yourself
. Self-care comes in many forms, but when it comes to medical school, taking breaks is essential. Avoid cramming in 15-hour study sessions the night before a test, and instead, be proactive, work regularly, and reward yourself with free time every day. Many doctors such as family medicine provider, Dr. Robinder Bahniwal emphasizes the importance of exercising during free time. With these five tips in mind, we hope you can feel a bit more confident in your med school studies. For more information on productive studying, check out these reliable social influencers who all have first-hand experience with medical school. And remember, 
your work is worth it
!
People are drawn to studying medicine for a variety of reasons. Today, we'll dive into five of the most popular.
Every year, tens of thousands of students, from a diverse range of backgrounds, enter
medical schools
across the United States. What drives them to make that choice? If you're contemplating whether you'd like to be a physician, looking at other people's reasons for entering med school can help you decide whether it's right for you. We'll delve into five common reasons for entering med school so you can see if they resonate.
Unbeatable job satisfaction
Those with an innate drive for altruism, or an ethical obligation to the people around them, are often drawn to medicine. While certain fields can feel far more profit-driven, medicine revolves around an impulse to save lives, and improve patients' quality of life. A desire to help an ailing loved one or witnessing health disparities firsthand often serve as catalysts for medical careers, helping lead to the knowledge that even one dedicated medical professional can change lives, families, and even entire communities.
Important role in your community
While the COVID-19 crisis has put an incredible strain on the healthcare industry across the world, the 
incredible outpouring of public support for doctors, nurses and other medical professionals
 because of it has been truly inspiring. No one gets into any career for the potential plaudits, but being a doctor does bring a substantial amount of respect from others. They know how hard you work, and the sacrifices you make, so that others may live. There is an incredible amount of pride to be found in that.
The dynamic nature of the field
A field rich in technological development and change
, a career in medicine is certainly mentally stimulating. Medical professionals must keep upgrading their knowledge to stay up-to-date with the latest treatments and methods of care delivery, making their jobs dynamic and always interesting. A doctor's daily work offers an incredible amount of variety, too. The job never stays the same from one day, to the next. With 
dozens of different specialties
, there's a pretty good chance you can find something that appeals to you personally.
Close collaboration on the job
Make no mistake, a career in medicine will provide its fair share of high pressure moments. Being able to negotiate those moments, and even lead others through them, will depend on those you work closely with. At the heart of medicine is collaboration. Regardless of your specific field within it, as a doctor you'll frequently work with teams of fellow professionals, from different backgrounds, varying levels of experience, and a multitude of reasons for getting into medicine. Like in any industry, building relationships with these colleagues, and learning from their perspective and expertise, makes you not only a better doctor – but a better person. For those you work with in the future, it's a gift that keeps on giving.
Income and job security
While many jobs are at risk of being phased out, or becoming at risk in tough economic times, doctors will 
always be in demand
. Jobs in medicine exist everywhere, too. Plenty of options to travel and live abroad exist in medicine, allowing doctors a chance to learn about new cultures through the lens of healthcare. And although medical students must usually pay off substantial debt, they typically find jobs with a salary that allows them to do that while planning for the future. Do these aspects of a career in medicine make you feel drawn to the field? Then a career as a physician could be right for you. Talk your thoughts through with a trusted mentor so you can make the
best decision for you
.
If you've been browsing through Caribbean medical schools or looking at local ones, you're not alone. In fact, you're likely to take your search further and find out how studying medicine can benefit you more than the patients that you should help throughout your career. The fact is, this is a career choice that should help you to make real changes in people's lives. Most importantly, it's highly respected. This is why you should cover everything when you're thinking of studying medicine. To find out more about the benefits of studying medicine, you should keep on reading. 
1. Diverse Career Opportunities
This should be the most compelling reason to choose to study medicine. In a world where job security continues to decrease, choosing medicine improves your chances of employability. With over 60 specialties, finding where you wish to work should be easy. In addition, you spend a number of years in school rotating different specialties. However, being a med-student doesn't mean that you should spend your entire life attending to patients. You can choose a career that's focused on contributing to the legal aspect of this industry. The great thing is that it's a broad field and you have more than 5 years as a student to decide what you want to do.
2. You do Medical Research
If you're someone who enjoys learning new things and discovering new cures, then this should be the ideal study option for you. There's a lot of research that you should conduct throughout your years of studying. The fact of the matter is that the human body is fascinating. Moreover, there's still so much more to learn about it. If you're curious about all the processes that ensure the adequate functioning of the human body, then studying medicine should be something that you consider.
3. You Help People
This career choice is full of challenges, yet, when you see how you can change the lives of people from different walks of life, you should feel good about the work that you do. It's important for you to have empathy and people's skills. So, before you choose a degree in medicine, you should be honest with yourself. Think about how well you do with people who come from different backgrounds. 
4. Earning Potential
It's great to have a passion for anything that you do in your life. But if you're going to spend six years studying for your degree, it should yield a financial investment for you. The great news is that doctors are not only in high demand but they're paid high salaries and have better job security. 
In summary, if you're ready to start your career in medicine, the benefits that you gain should make your decision all the more worth it. Even though it's not an easy journey, the financial gain and experience you end up with still make it attractive enough to fully commit to studying for 6 years, whether abroad or here at home.
Medicine is a rewarding career in many ways, however, the journey to become a doctor is long and hard so it's important to make sure that you are getting into it for the right reasons. Our guide looks at the ten most common reasons why people decide to study medicine.
Everyone will have their own unique motivations for becoming a doctor. These may be a result of personal experience or deeply-held values. Having an awareness of your motivations will help you to maintain purpose and drive throughout all the highs and lows of your career. What's more, it will also give you an advantage in the university application process as spots are more likely to be awarded to goal-oriented students who show their passion for the field.
What Do You Want from a Job?
Before reflecting on why you want to study medicine, it's a good idea to think about you're you want from your career in a more general sense. Having a clear idea about your work values will help you find an occupation or employer within the medical field that will best enable you to find satisfaction and meaning in what you do. Some common examples of work values include:
Achievement
Independence
Recognition
Relationships
Working Conditions
Helping Others
Advancement
Job Security
Collaboration
Helping Society
Compensation
Leadership
Creativity
Variety
Challenge
Leisure
10 Reasons to Study Medicine & Become A Doctor
Reason 1: Make A Positive Impact on the World
Hippocrates, the ancient Greek physician and writer of the Hippocratic Oath, once said that "Wherever the art of Medicine is loved, there is also a love of Humanity." Most people who choose to pursue a career in medicine do so because they want to help people and save lives. Medicine is a highly rewarding career as you can be sure that others will benefit from your knowledge and expertise. It is an ideal career choice if you have a strong sense of compassion for others and are excited by the prospect of making a positive impact on society.
Reason 2: Wide Range of Career Options
Many people think that having a medical degree must lead to a career as a 
GP
 or as a hospital doctor. However, there are in fact a wide range of career opportunities that are open to medical graduates. For example, those with a taste for travel and adventure may choose to work in the armed forces or with an international charity. Graduates with an interest in scientific research may decide to go for an academic or lab-based role. If you have strong communication skills, then a career in medical journalism or public health could be for you.
Learn more about the different types of doctors here.
Reason 3: Varied Day-To-Day Work
If sitting down in front of a computer all day is your worst nightmare, then medicine could be a great option for you. As a doctor, no two days will be the same. You will get to meet lots of new people while also diagnosing different symptoms and ailments. What's more, throughout your training you will get the chance to study a wide variety of fields so you will constantly be stimulated by new things.
Reason 4: A Stimulating & Challenging Career
The co-founder of Johns Hopkins Hospital, Sir William Osler once described medicine as "a calling which offers a combination of intellectual and moral interests found in no other profession." As a doctor, you will never stop learning. As such, it is an ideal career for keen learners and the naturally curious. The work will require you to use critical thinking and problem-solving skills as you try to diagnose patients. If you enjoyed studying science subjects in school, then you may find medicine to be an intellectually fulfilling and stimulating career path.
Reason 5: Travel Opportunities
Medicine is a globally recognized field, so your degree will be valued in countries across the world. The global need for doctors means that you will find it easy to find exciting career opportunities abroad. This will allow you to get paid while throwing yourself into a new culture. It is important to note however that you may have to apply for a license to practice depending on your chosen destination. Click here to find out more about how Study Medicine Europe can help you apply for a license to practice in the
UK
 and the 
US
.
Learn more about studying medicine abroad in Europe.
Reason 6: Reputation and Status
There is a certain degree of honor that comes with the title "Doctor". As such, medical professionals are generally considered to be trusted and respected members of society. Doctors are typically regarded as symbols of integrity, responsibility and service towards the community. When doctors speak, they are listened to… especially on matters relating to the health and well-being of the community.
Reason 7: Job Stability
In 2006, the 
World Health Organization
 (WHO) estimated that there was a global shortage of 4.3 million physicians, nurses and other health workers. It's clear that there will always be a need for doctors. As a medical professional, you will have valuable, in-demand skills so you will not have to worry as much about the changing job market as those who work in other sectors.
Reason 8: Excellent Salary
According to 
BDI Consulting
, medical professionals are one of the top five highest-paid professions in the UK. Once you qualify as a doctor, you will enjoy a very good salary. Your compensation will continue to grow as you gain more experience and expertise in your field. See the table below to get a better idea of doctor's salaries in the UK:
Reason 9: Meet Lots of Interesting People
"[As a doctor] people will trust you, confide in you, and appreciate your efforts. You can do amazing things for people …" 
– Wes Fischer, MD via 
Kevin MD
A career in medicine is ideal for extroverts who relish the opportunity to meet new people. In your day-to-day work as a doctor, you will encounter people from all walks of life. Over the years you will have many memorable encounters that may be inspiring, funny, insightful and thought-provoking. What's more, you will also get the chance to team up and collaborate with skilled professionals across a wide range of 
specialties
.
Reason 10: Climb Up the Career Ladder
You can apply to study 
graduate entry medicine
 if you already have a Bachelor of Science in a related field. This pathway is ideal if you decide you want to make a transition from a career in nursing or biomedical science to pursue your dream of 
becoming a doctor
.
How to Figure Out if a Career in Medicine is Right for You?
Are you interested in studying medicine, but are not 100% if it is the right career for you? If so, then the most important thing is to get as much information as possible. You can do this by:
Conducting online research
Watching videos and documentaries
Talking to working medical professionals
Speaking with your school's career counsellor
Keeping up-to-date with medical news
Take some time to weigh up your skills and try to objectively consider if they would make for a good doctor. It may be helpful to take a personality test such as the Meyer's Briggs or to ask the opinion of
your friends and family.
There are a lot of reasons why people choose to 
study a Medicine degree
, ranging from personal calling to calculated financial gain. Whether it's the first choice or the backup degree option, studying Medicine abroad is a long-term commitment and a decision that shouldn't be taken lightly. After doing our research, we've discovered these are some of the
best reasons why people choose to study and work in Medicine
: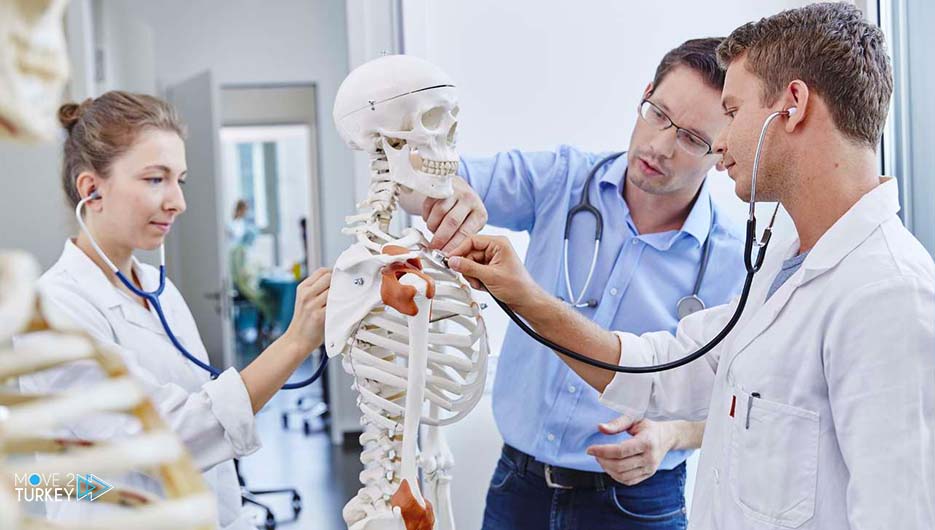 1. You'll have diverse Medical career opportunities
Often overlooked, this reason is actually one of the most convincing ones. After graduation, you have a broad range of opportunities for a future job in the field of Medicine. There are over 60 specialities you can choose from, so you're spoilt for choice. You can choose to work in hospitals or other healthcare facilities, research labs, or be part of the medical department in other professional fields. There are Medicine graduates who manage health care costs in economic sectors or contribute to the legal work intended to verify
medical errors
and defend patients' rights. It all starts with choosing the right study path, including degree options such as:
Do not worry if you don't see yourself as a future paediatrician, surgeon or therapist. As a Medical student, you have six years to decide what you are interested in. Since Medicine is a broad field, you can choose a subdiscipline that focuses on research or management. We need new cures and treatments for chronic illnesses, and healthcare institutes need managers that understand the core values and principles of Medicine. You can also work in education if you're willing to develop your
pedagogic skills
.
2. Find Medicine jobs anywhere in the world
All over the world, there is a great uniformity of Medical knowledge and practice. This means that by graduating from a medical school or college in Europe, you can find a job and work in any hospital in South America or anywhere else in the world. This does not apply to many other disciplines! One thing to keep in mind is that if English isn't widely spoken in that country, you'll need to learn the local language. That's essential when you communicate with patients and try to understand their symptoms and what's causing them. If you decide to study abroad, you'll see that in many countries learning the official language is either part of Medicine studies or is among the admission requirements. Before choosing a Medicine programme abroad, always check if English skills are enough to graduate and practise medicine in that country. Here are some of the most popular countries offering Masters in Medicine:
The countries mentioned above also offer undergraduate courses in Medicine, but to give you more diversity, we'll list other popular study destinations for a Medicine Bachelor's:
3. Alleviate people's pain and suffering
If you've ever been hospitalised or visited people who were, you know that those are some of the most difficult moments in someone's life. It's very easy for patients to feel desperate and suffer even if the illness can be cured, or they only have to go through a minor medical intervention. This is where a great medic or nurse can use their empathy and people skills to make a difference. It's very important to be honest with patients, but it's just as important to encourage and give them hope. Many doctors and medical staff confess that the interactions with patients and family members touch them deeply and often change the way they see their profession or even life priorities. In those moments, you remember why you've decided to work in Medicine in the first place, and you feel fulfilled. There's nothing better than seeing people joyful and healthy. Knowing that you play a big role in restoring their health and relieving their pain is perhaps the strongest and most important reason why so many people choose to study and work in Medicine.
4. Doctors are in high demand
The world needs more doctors. According to 
the Telegraph
, "In 2013, the World Health Organization (WHO) projected that by 2030, low- and middle-income countries will have a deficit of 14.5 million healthcare professionals." The demand for healthcare professionals is also high in countries like the United States. According to the Bureau of Labor Statistics, employment for nurses and doctors/physicians is expected to grow between 7-12% by 2028. The situation in Europe is reasonable compared to other continents like Asia or Africa, but some countries need more doctors than others. This is reflected in European policies. A lot of EU countries that have forbidden or restricted employment of foreign citizens do not apply this decision to doctors. The need for healthcare professionals is so high that in most cases, Medicine students get a job soon after they graduate.
5. Careers in healthcare offer high salaries and job safety
Another pertinent reason to choose a career in Medicine is the job stability you will enjoy after graduation. This reason is even more important in countries where the recession is still a problem and where young people struggle to find a job. We also need to mention the high salaries of healthcare professionals. While this shouldn't be the only reason why you choose to study Medicine, it is impossible to ignore it. The reason why medical staff enjoy high salaries, or at least higher than average, is the importance of their job and the high demand for qualified professionals. Salaries are much higher in well-developed countries, and you shouldn't be surprised if you're actually underpaid in a country with an unstable or slowly developing economy. With that in mind, here are the average salaries for some healthcare professions in the US, according to PayScale:
Registered Nurse (RN) – 63,300 USD/year
Dentist – 130,800 USD/year
Paediatrician – 149,300 USD/year
Family doctor/physician – 184,100 USD/year
Neurologist – 209,300 USD/year
Oncologist – 259,000 USD/year
While these salaries are very high, keep in mind that we're talking about working in the US, one of the world's economic superpowers. You should realise that your salary will grow in time, as you gain more experience and stand out among other doctors. One common theme among medical professionals is the fact that although they receive a lot of money, it does not always compensate for the stress, sleepless nights, overwhelming night shifts, and not being able to spend more time with family and friends.
6. Find new cures and medicine through medical research
Many students go into Medical studies because 
the human body is fascinating
. Whether we are talking about information travelling at around 400 km/h along the nerves or our bodies giving off a small amount of light that our eyes cannot see, we do many amazing things without even being aware of it. It's easy to understand why someone would fall in love and want to discover everything there is to be known about our organs, tissues, and how we function. That's why Medicine studies aren't only focused on developing practical skills and working in a healthcare institution. You can choose 
a Medical degree focused on research
 and spend your time in labs, where you can examine cells, conduct experiments, and find new ways to improve our wellness and health. What's even more fascinating is that as we discover more about the human organism, we realise there's so much we do not yet know. We don't even know what we do not know! Can you wrap your head around that? For example, a team of researchers from New York University's School of Medicine might have discovered 
a new organ hiding underneath our skin
. That's the beauty of science and medical research. It allows you to look where others have looked and discover something they either missed or couldn't understand at that time. This kind of work and discoveries help us better understand our bodies and the immune system. We can learn how disease spreads and develop better cures and preventive medicine. This is why medical research is such an important branch in the Medicine field.
7. You can study Medicine online
We know med schools can be very expensive. If you decide to study abroad, you'll add other costs on top of your tuition fees. We're talking about accommodation, travel tickets, living costs, and so on. When you add them up, you might discover that you'll need a big monthly budget. This is one of the main advantages of an 
online Bachelor's
 or 
Masters degree in Medicine
. The programmes are not always less expensive than traditional on-campus courses. But you remove all the other costs related to studying abroad. Another benefit of studying online is creating and managing your own schedule. You know those mornings when you can barely convince yourself to go out of bed, but you have an important class starting at 8:00 AM. They're not great, especially if it's cold outside and even the weather is begging you to stay at home. You wouldn't have many options with a traditional degree, other than skipping class, which we do not recommend. It's a bad idea in general, but it is even worse for med students. If you fall behind, you'll make your life even harder, and life for future Medicine graduates isn't exactly easy. With an online Medicine degree, you can study and complete your assignments whenever you want, as long as you meet the deadlines. This is great for anybody; you might be a night owl, or an early bird, or maybe more efficient during the second part of the day. It doesn't matter when you work better, distance learning programmes allow you to have a very flexible schedule. You'll still need a lot of discipline and planning to complete the courses, though. And make sure you have a reliable internet connection and a computer/laptop that works properly.
Ready to start your Medicine adventure?
Studying Medicine isn't easy, and it often represents a big financial and time investment. But the benefits are definitely worth it. Medical jobs have remained attractive throughout time for a reason. There's something unique about looking after people's health and helping them recover and start living again. Perhaps we have an innate desire to touch others deeply and have a positive impact on their lives. If you're passionate about science, healthcare and helping people, and you find the human body fascinating, you cannot go wrong with studying and working in Medicine & Health.Change is the one thing most people hate, and yet it's necessary for any developing society. The world is changing rapidly, and so should the healthcare system, especially in the U.S. The health care industry plays an important role in the physical health of people and the economy as a whole. We need
healthcare professionals
to enforce policies that will run the system effectively. With the increasing 
levels of stress
 and psychosomatic illnesses, we need healthcare professionals never like before. Other challenges necessitate the need for qualified healthcare professionals to lead and manage hospitals. Technology is advancing rapidly, and there is a need to keep up with it through changes in policies and management of information systems. The world needs more healthcare professionals. And the healthcare profession has the potential of greatly rewarding the individual based on the quality of services he or she offers. A health officer can have the opportunity to impact a town or nation positively. Several people in the healthcare industry have made a positive impact on society. For example, Dr. Mona did some research in Flint, Michigan, and discovered the presence of lead in drinking water. She discovered why the children's blood in the area had high lead levels and urged them to change their water source. Her discovery led to the opening of the Pediatric Public Health Initiative at Hurley Children's Home. Since its opening, the Initiative has been partnering with other agencies, people, and children in Flint, Michigan, to help resolve the Flint Water Crisis. Clinical and community programs have been started to improve child health policies. Dr. Mona is not the only one. A healthcare professional, Josh Benner, sold his organization RXAnte to the University of Pittsburgh Medical Center unit. Josh is still the CEO of the company and continues making a positive impact on society by reducing the wastage of money that happens when prescription medications are prescribed inappropriately and used. Good healthcare professionals are greatly needed all over the world today. And they will be greatly rewarded based on the quality of service they render. The sky is the limit for them. Healthcare should become a trend because of the change in technology and our lifestyle, which has led to changes in the healthcare system and increased lifespan. The future of healthcare is brighter like never before. Let's discuss the five reasons why healthcare should become a trend.
 Photo by 
qimono
 on 
Pixabay
1. An Aging Population
Between 1946 and 1964, approximately seventy-six million people were born, commonly referred to as the baby boomer generation. This generation is said to be the largest in history. Some of the oldest people in this generation reached retirement age back in 2012. Other baby boomers will continue retiring up to the year 2030. This means that out of the seventy-six million baby boomers, eleven thousand people retire every day or four million people every year. The majority of 
baby boomers
 rely on Medicare and 
Medicaid
 to get the care they need, which will definitely put a strain on healthcare resources. Due to newer scientific discoveries and explorations, life expectancy will increase, which means the baby boomer generation will live longer and depend on healthcare longer than any other generation. The current life expectancy is 79 years. This is double what it was someone a hundred years ago. Due to the healthcare burden, medical professionals are needed to ensure that insurance and other payment systems are operating efficiently while using newer technological systems to keep baby boomers healthy. 
Prior authorizations
 have an important topic.
2. A Growing Pharmaceutical Industry
The World Preview Report estimates that the pharmaceutical industry is expected to grow by a staggering 6.3 percent by 2022. The growing pharmaceutical industry needs qualified healthcare professionals to operate properly. The industry has created jobs that require a workforce with several skills and education. A growing pharmaceutical industry will positively impact the global economy and healthcare professionals.
 Photo by 
Jonathan Simcoe
 on 
Unsplash
3. Political influences
Politics has always been a great influencer and driver of change. A poll conducted in 2014 showed no other aspect as important to the opinion of an American citizen on healthcare as his or her party affiliation. Now that a Republican president is in office, Americans should 
expect major changes
 in the Affordable Care Act. These changes will definitely be enforced in a few years to come. And the healthcare sector relies on capable professionals to implement the changes. Healthcare policy can be transformed by professionals who want to get involved in healthcare policy jobs. There are three categories of health care policy jobs. They include:
The healthcare system is transforming rapidly, and there is a great need for candidates experienced in health policy. Getting involved in health care policy means continuously educating yourself to ensure medical institutions are following protocol.
Most providers do not have enough resources to employ experts in healthcare policy. Therefore, they outsource the task to different consulting organizations. My colleague from 
Forex Broker
, in a heated discussion, has once said that consulting firms have an added advantage of using financial and advanced data modeling, two aspects that a private organization is not likely to access.
A career in government policy offers the healthcare professional an opportunity to change policy before it is created. Healthcare analysts who work with the government are responsible for scrutinizing and determining the success or failure of a health program and giving their recommendations to improve individual and societal health.
4. Competition and Creativity
Healthy competition always leads to creativity because professionals associate pleasure with the tasks at hand. Unhealthy competition leads to stress and frustrations. And it's likely to promote unethical behavior. How many professionals love their work will determine their level of creativity. For example, every professional from the custom essay who loves their work is likely to spot opportunities that could positively impact many people. While competition can increase the performance of the mind and body, it should always be regulated to avoid its negative impact not only on the professionals but also on the people seeking medical services.
5. Technological advancement
Technology has affected every aspect of our life, including health. It's easier to collect data, conduct research, and come up with several treatment options that have the potential of performing well.
Technology
 is a huge driving force in the healthcare industry. Over the years, medical experts have developed monitoring devices such as heart rate monitors, digital thermometers, and blood glucose indicators, to name a few. They have also developed wireless sensor technology which allows doctors to monitor the health of patients. The patients don't have to go to the hospital to get health care services. Through the webcam, doctors can communicate with patients and make quick decisions regarding a patient's health. A couple of minutes or seconds can save a life. Software developers have developed apps that people can use to track their health. Bloggers and publishers have not been left behind in increasing health awareness across the world through their content.
Conclusion
The future of the healthcare sector depends on the commitment and excellence of qualified medical professionals. The economy is dependent on healthcare because people cannot survive without proper health care. Increased lifespan, technological advancements, politics, and the need for policy changes will only happen if medical professionals are equipped with the right knowledge and attitude.
The
healthcare industry
provides a variety of services to support the healthcare needs of a community or individuals. A universally agreed-upon classification of sectors does not exist, but the key sectors of the healthcare industry can be broadly classified into four sectors called 'Health care services and facilities', 'Medical devices, equipment, and hospital supplies manufacturers', Medical insurance, medical services and managed care' and 'Pharmaceuticals & Related Segments".
Healthcare Industry Sectors:
The healthcare industry
provides a variety of services to support the healthcare needs
of a community or individuals. The healthcare industry classifies the different products it offers by sector. Hospitals and healthcare systems are continually changing their service offerings and responding to various internal and external forces including reimbursement issues, advances in technology, and shifts in the populations they serve. A universally agreed-upon classification of sectors does not exist, so a non-exhaustive but the inclusive and simplified classification of broad sectors will be used in this exploration.
The key sectors of the healthcare industry can be broadly classified into the following four sub-segments:
Health care services and facilities
Medical devices, equipment, and hospital supplies manufacturers
Medical insurance, medical services, and managed care
Pharmaceuticals & Related Segments
Healthcare Segment 1: Health care services and facilities:
Health care services and facilities
subsector is comprised of many subsectors. The broad classification includes:
(A) Hospitals:
Hospitals
 provide medical, diagnostic, and treatment services to inpatients and some outpatient services. This category includes General medical and surgical hospitals, psychiatric and substance abuse hospitals, Specialty hospitals (not including psychiatric and substance abuse facilities), Family Planning & Abortion Clinics, Hospices & Palliative Care Centers, Emergency & Other Outpatient Care Centers, Sleep Disorder Clinics, Dental Laboratories, and Blood & Organ Banks. Given below are different types of 
hospitals
:
Psychiatric and substance abuse hospitals
Specialty hospitals (not including psychiatric and substance abuse facilities)
Family Planning & Abortion Clinics
Hospices & Palliative Care Centers
Emergency & Other Outpatient Care Centers
Sleep Disorder Clinics
Blood & Organ Banks
(B) Nursing and residential care facilities:
They provide residential care combined with either nursing, supervisory, or other types of care as needed. This category includes Home health care services, Nursing Care Facilities, Urgent Care Centers, Mental health and residential developmental handicap facilities, In-Home Senior Care, Community care facilities for the elderly, and other residential care facilities. Given below are different nursing and residential care facilities:
Home health care services
Nursing Care Facilities
Urgent Care Centers
Mental health and residential developmental handicap facilities
In-Home Senior Care
Community care facilities for the elderly
Other residential care facilities
(C) Ambulatory health care services:
Players provide direct and indirect health care services to ambulatory patients. This category includes Outpatient care centers, medical and diagnostic laboratories, Ambulance Services, and other ambulatory health care services. Given below are different ambulatory health care services:
Outpatient care centers
Medical and diagnostic laboratories
Ambulance Services
Other ambulatory health care services
(D) Medical Practitioners & Healthcare Professionals: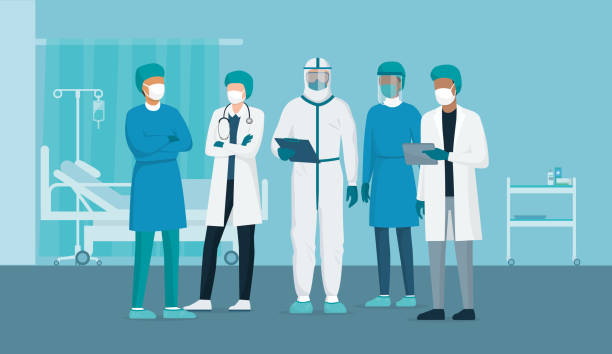 This category includes Medical Practitioners, Chiropractors, Homeopaths, Psychologists, Social Workers & Marriage Counselors, Dermatologists, Nutritionists & Dietitians, Optometrists, Physical Therapists, and other alternative Healthcare Providers. Given below are different types of Medical Practitioners and healthcare professionals:
Medical Practitioners
Chiropractors
Homeopaths
Psychologists, Social Workers & Marriage Counselors
Dermatologists
Nutritionists & Dietitians
Optometrists
Physical Therapists
Alternative Healthcare Providers
Healthcare Segment 2: Medical devices, equipment, and hospital supplies manufacturers:
These are medical companies at the forefront of the latest medical technology offering their products across the whole spectrum of medical equipment, hospital supplies, products, and services, including specialist applications. This sector further consists of many players including In-vitro diagnostic substances, Electro-medical and electrotherapeutic apparatuses , Irradiation apparatuses, Surgical Instrument & Medical Instrument Manufacturing, Surgical appliances and supplies, Dental equipment and supplies, Ophthalmic goods, Vital Signs Monitor Manufacturing, Mammography Machine Manufacturing, TENS Machine Manufacturing, Nebulizer Manufacturing, Hot & Cold Topical Therapy Manufacturing, Optical Coherence Tomography Machine Manufacturing, Medical Laser Machine Manufacturing, Medical Device Manufacturing, Medical Instrument & Supply Manufacturing, Robotic Surgery Equipment Manufacturing, Endoscope Manufacturing, Venous Access Device Manufacturing, Wound Care Product Manufacturing, Toxicology Laboratories, Glucose Meter Manufacturing, Instrument Sterilization Product Manufacturing, Intravenous (IV) Solution Manufacturing, Ultrasonic Cleaning Equipment Manufacturing, Hospital Bed Manufacturing and Hospital Furniture Manufacturing etc. Given below are different Medical devices, equipment, and hospital supplies manufacturers:
In-vitro diagnostic substances
Electro-medical and electrotherapeutic apparatuses
Irradiation apparatuses
Surgical Instrument & Medical Instrument Manufacturing
Surgical appliances and supplies
Dental equipment and supplies
Ophthalmic goods
Vital Signs Monitor Manufacturing
Mammography Machine Manufacturing
TENS Machine Manufacturing
Nebulizer Manufacturing
Hot & Cold Topical Therapy Manufacturing
Optical Coherence Tomography Machine Manufacturing
Medical Laser Machine Manufacturing
Medical Device Manufacturing
Medical Instrument & Supply Manufacturing
Robotic Surgery Equipment Manufacturing
Endoscope Manufacturing
Venous Access Device Manufacturing
Wound Care Product Manufacturing
Toxicology Laboratories
Glucose Meter Manufacturing
Instrument Sterilization Product Manufacturing
Intravenous (IV) Solution Manufacturing
Ultrasonic Cleaning Equipment Manufacturing
Hospital Bed Manufacturing
Hospital Furniture Manufacturing
Healthcare Segment 3: Medical insurance, medical services, and managed care:
This segment deals with the players that provide medical insurance or different types of services to either patients or other medical sector players. The term managed care or managed health care is used to describe a variety of techniques intended to reduce the cost of providing health benefits and improve the quality of care for organizations that use those techniques or provide them as services to other organizations. This sector further consists of many players including Health maintenance organizations (HMOs), Preferred provider organizations, exclusive provider organizations, Medicare, Medicaid, Healthcare Consultants, Medical Patient Financing, Healthcare Staff Recruitment Agencies, Health & Medical Insurance, Surgical Apparel Manufacturing, Medical Supplies Wholesaling, Medical Waste Disposal Services, Dental Insurance, Medical Couriers, Medical Device Cleaning & Recycling, Medical Claims Processing Services, Pharmacy Benefit Management, Corporate Wellness Services, Home Medical Equipment Rentals and Medical Case Management Services, etc. Given below are different medical insurance, medical services, and managed care providers:
Health maintenance organizations (HMOs)
Preferred provider organizations
Exclusive provider organizations
Medicare
Medicaid
Healthcare Consultants
Medical Patient Financing
Healthcare Staff Recruitment Agencies
Health & Medical Insurance
Surgical Apparel Manufacturing
Medical Supplies Wholesaling
Medical Waste Disposal Services
Dental Insurance
Medical Couriers
Medical Device Cleaning & Recycling
Medical Claims Processing Services
Pharmacy Benefit Management
Corporate Wellness Services
Home Medical Equipment Rentals
Medical Case Management Services
Healthcare Segment 4: Pharmaceuticals & Related Segments:
The pharmaceutical industry develops, produces, and markets drugs or pharmaceuticals licensed for use as medications. Pharmaceuticals eliminate the need for inpatient and invasive care services. They are subject to a variety of laws and regulations regarding the patenting, testing, and ensuring the safety and efficacy and marketing of drugs. This sector further consists of many players including Over-the-counter (OTC) drugs & Drug Stores, Prescription drugs, Biopharmaceutical drugs, Generic drugs, Pharmaceuticals Packing & Labeling Services, Dietary Fiber Supplement Manufacturing, Vitamin & Supplement Manufacturing, Cough & Cold Medicine Manufacturing, Health Stores and Eye Glasses & Contact Lens Stores, etc. Given below are different types of Pharmacy and Medical Stores:
Over-the-counter (OTC) drugs & Drug Stores
Prescription drugs
Biopharmaceutical drugs
Generic drugs
Pharmaceuticals Packing & Labeling Services
Dietary Fiber Supplement Manufacturing
Vitamin & Supplement Manufacturing
Cough & Cold Medicine Manufacturing
Health Stores
Eye Glasses & Contact Lens Stores
When President Obama signed the Patient Protection and Affordable Care Act (ACA) into law in 2010, one of its core tenets was expanding use and access to health technology, both by health care providers and consumers. The ACA passed at a time when the health software, app development, and mobile device industries were poised for exponential growth. In 2010, only about 
20 percent of smartphone users
 used their device to research health information, and the number of health apps on the market was fewer than 15,000. By December 2014, health and fitness apps were the fastest growing category, and more than 
100,000 mobile health apps 
were available. According to PricewaterhouseCoopers, 
one in five Americans
 owns a wearable health and fitness device, such as a Fitbit, and one in 10 wears the device daily. Plus, two in three health care providers are using a smartphone or tablet in the daily patient care routine. A question remains, however: How will health technology be regulated?
FDA and Health Technology
n 1976, the 
FDA issued its first guidelines
, covering what the organization considered health technology at the time. Any "instrument, apparatus, implement, machine, contrivance, implant, in vitro reagent, or other similar or related article, including any component, part, or accessory…" would need FDA approval before consumer use. In 1976, leading health technology included items such as contact lenses and cochlear implants. Early regulators could not anticipate the health technology commonly used today. Over the past few years, new fields such as 
health informatics
 have contributed to developments in advanced devices, home and personal health sensors and telehealth technology, that are transforming health care. Despite these advances, the FDA continues to approve and regulate these technologies using guidelines developed during the Jimmy Carter era.
Congress, Health Technology, and the FDA
As the health technology market continued to grow, the FDA indicated to developers and CEOs that the agency would take a light approach to regulating health care apps and wearables. However, the lack of written guidelines stifled development; companies were hesitant to undertake developing new technology that would later be subject to oppressive regulations and no longer eligible for direct marketing to consumers. In 2014, Sen. Orrin Hatch introduced 
the MedTech Act
, exempting electronic health records and other consumer health software from FDA regulation. Rep. Marsha Blackburn followed suit with the SOFTWARE Act (Sensible Oversight for Technology which Advances Regulatory Efficiency), further clarifying the FDA's role in consumer health technology products. Finally, early in 2015, the FDA responded to growing calls for concrete guidance on handling consumer health technology and wearable devices. In a 
release
 met favorably by health care CEOs and CMOs, the FDA indicated it would not regulate any device that did not pose a serious health risk to the consumer if the device malfunctioned. The FDA also stated it would not regulate apps providing fitness tracking or tracking and recording of basic health metrics. With these new guidelines in place, the stage is set for further innovation and development in health care wearables and apps. The FDA has also positioned itself to streamline approval of regulated devices, giving consumers more tools to monitor and manage their health.
The convergence of technology in healthcare is becoming a reality. In the next few years, technologies will completely change the landscape of care. Here are our predictions for the next 5 years of convergent health.
AI and machine learning will change how hospitals make every decision
Often, we think of AI in healthcare terms of how it will impact patients, through device technology or perhaps population health. But more and more, we see hospitals and healthcare facilities using AI tools, not only to track patients but to run their businesses more efficiently.
Forbes predicts that AI for healthcare IT Applications will cross $1.7 billion by 2019. And a significant part of that prediction is for hospital workflows, e.g., HR management, supply stocking, and productivity tracking. In addition, Forbes says to look for AI to influence imaging diagnostics, drug discovery, and risk analytics applications.
Deloitte's Hospital of the Future report says that AI will help simplify the admission, discharge, and other processes to improve efficiency and patient satisfaction. For example, if a patient's physician advises admission, instead of the patient registration process, the patient would receive a digital welcome packet. Clinical, financial, and demographic information would be automatically filled out through cloud records. Likewise, non-medical support and discharge workflow could be managed and tailored to a patient's needs.
HIMSS examination of the top trends of 2019 predicts a broader adoption of AI and machine learning for population health. It notes that the technology will identify patients at risk and deliver personalized (precision) treatments.
The Forbes article also notes that pricing concerns for implementing AI into Hospital IT will force suppliers to provide clear ROI evidence and work to become more cost-effective to sustain the market growth.
Digital therapies will enhance or replace traditional treatments, and further decentralize healthcare
We are already seeing increased use of digital products to compliment health practices, e.g., medication compliance. Experts also see a rise in digital technologies used as alternatives to traditional treatments, such as prevention and management programs for diabetes and other chronic conditions.
Forbes predicts that digital health tech for use outside the hospital will grow by 30% and cross $25 billion before the end of 2019. Tools such as remote patient monitors, telehealth platforms, personal emergency response devices, and other mHealth applications will continue to gain popularity. Provided these innovations support the capture and delivery of clinically relevant data that demonstrate improved health outcomes, they will be encouraged by favorable reimbursement policies.
Patients will start to accept virtual healthcare
Accenture's Digital Health Technology Vision 2019 notes that virtual reality or extended reality (XR) systems are increasingly being used in healthcare. The report notes that 38% of healthcare organizations have adopted XR.
Brian Kalis, Accenture's managing director of digital health writes that extended reality enables machines to behave with natural mannerisms, making the experiences immersive. For example, Cedars-Sinai is using XR for pain management. The system uses XR to help patients cope with pain through breathing techniques and positive thinking. The hospital reported that patients experienced a 24% pain reduction after 10 minutes.
In addition, XR has a significant opportunity to help make telehealth the first line of connection for patients. Steve Burrill, Vice Chairman, US Health Care Leader, Deloitte LLP wrote in an advertorial for Modern Healthcare that virtual health could help patients who might otherwise avoid the doctor until a problem worsens communicate more readily with caregivers.
He noted that despite the possible benefits, only a small percentage (14%) of physicians are using such technology, likely because of a lack of infrastructure and reimbursement. Among insurers, however, as of 2016, 74% of large employer-sponsored health plans had incorporated telehealth into their benefits.
Conclusion
The future of healthcare is closer than we might think. As we near the next decade, the challenges of reducing costs, increasing access to care, and improving outcomes remain. But converging technology is changing the conversation. Digital health, virtual reality, AI, and machine learning are allowing designers and developers to dream of a new healthcare experience. Healthcare that meets patients where they are, that unlocks data to provide health at a personal level on a universal scale. That's a future worth encouraging